Torsdagen den 29.1 blir det dags för årets första fotokväll! Kl. 18 samlas vi i Arken M128 för (engelskspråkig) gästföreläsning med Maria Sandell, som är tredje årets studerande i konstfotografi vid Turun Taideakatemia. Just nu är Maria aktuell med grupputställningen "20 000 HUF" som kan ses i Köysiratagalleria från 12-30.1.2015. Under föreläsningen kommer hon att berätta om sina arbeten, däribland utställningen "Minä, Ikuisesti" som visades i B-galleria i höstas. Utställningen gjordes i samarbete med fotografen Mortti Saarnia och fokuserar på selfie-kultur, vilket också kommer att vara ett av Marias teman för fotokvällen. Ta en titt på hennes verk i förhand på  http://cargocollective.com/mariasandell och http://mariasandell.tumblr.com/! Evenemanget är öppet för alla intresserade och Pictura bjuder på kaffe med tilltugg efter föreläsningen.
För Månadens bildtävling med temat "Målning" vill vi uppmana deltagarna att tänka utanför boxen och prova någonting nytt! Glöm bort alla regler om vad ett fotografi är eller vad folk anser att ett foto bör vara. Ingen ska behöva snåla på fantasin! Kolla in vår tumblr http://photoevening.tumblr.com/, som numera kommer att fyllas med inspiration inför varje månadens bild. Skicka in din tolkning av temat till pictura.bilder(a)gmail.com senast kvällen innan om du vill delta! Efter fotokvällen får alla som deltagit ta med sig sin utskrivna bild hem.
Tidpunkt: 29.1 kl. 18.15
Plats: Arken M128, Fabriksgatan 2
Bildtema: Målning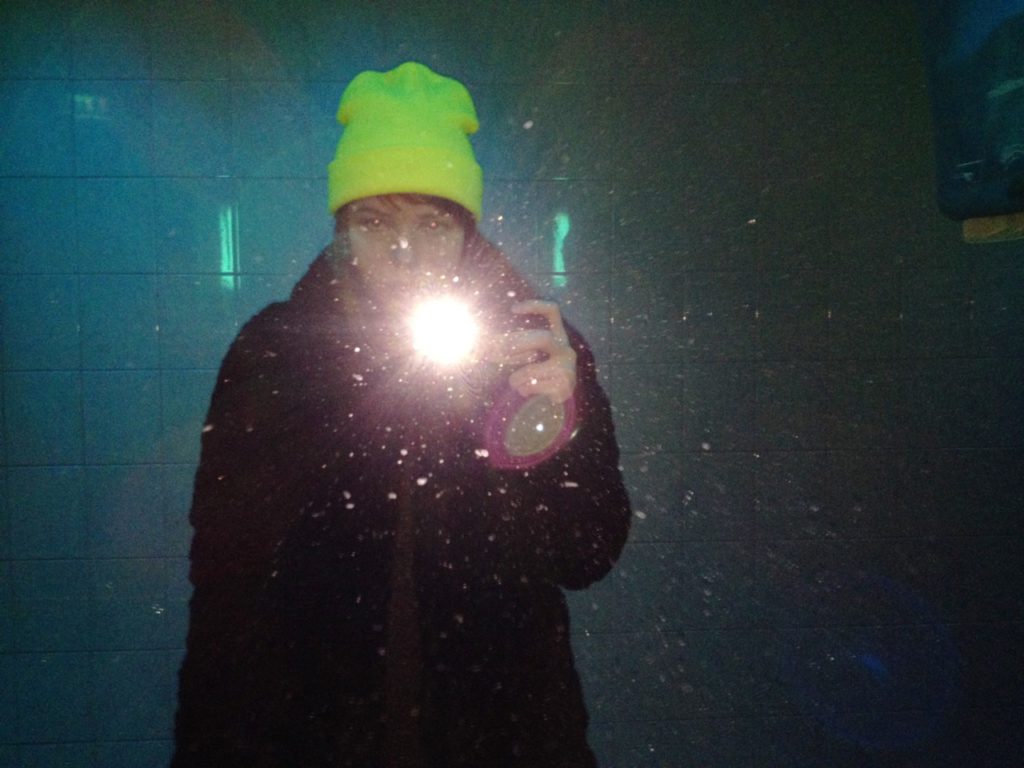 Photo: Maria Sandell
The first photo evening of 2015 will be held Thursday, January 29th! At 6 pm we will gather in Arken M128 for a guest lecture ( in English) by Maria Sandell, who is a third year student in fine art photography at Turun Taideakatemia. Her photos are part of the group exhibition "20 000 HUF" that can be seen in Köysiratagalleria from 12-30.1.2015. She will tell us about her works, including the exhibition "Minä, Ikuisesti" that appeared in the B-galleria last fall. "Minä, ikuisesti" was a collaboration with photographer Mortti Saarnia and focuses on selfie-culture, which is also one of Maria's themes for the lecture. You can take a look at her photos in advance at http://cargocollective.com/mariasandell and http://mariasandell.tumblr.com/! The event is as usual open for all interested and coffee with snacks will be served after the lecture.
For this month's photo contest with the theme "Painting" we want to encourage you to think outside the box and try something new! Forget all the rules of what a photograph is, or what people think that a photo should be. No one should have to skimp on the imagination! Also check out our tumblr-account http://photoevening.tumblr.com/, which from now on will be filled with inspiring pictures for the monthly photo contests!  Submit your version of the theme to pictura.bilder(at)gmail.com, the night before at the latest if you want to participate! After the evening you can take your printed photo home with you.
Time: January 29th,  6.15 pm
Location: Arken M128, Fabriksgatan 2
Photo Theme: Painting