Har du också högar med osydda halarmärken från specialföreningsmässan? Kom och snygga till din halare lagom till vappen med Pictura!

Vi ordnar en halarmärkessykväll i Picturas mysiga studio onsdagen 29.4 kl 18 framåt, Pictura bjuder på kaffe och te! Har man redan alla märken sydda kan man såklart också bara njuta av sällskapet, dricka kaffe, pyssla med något eget projekt eller bläddra i de fotoböcker och -tidningar som finns i studion.

Tid: onsdag 29.4 kl 18
Plats: Picturas studio, Henriksgatan 9 (Reuterska huset)
Ta med: egen nål och tråd (alternativt lim), din halare såklart och nåt smått och gott ifall du har lust!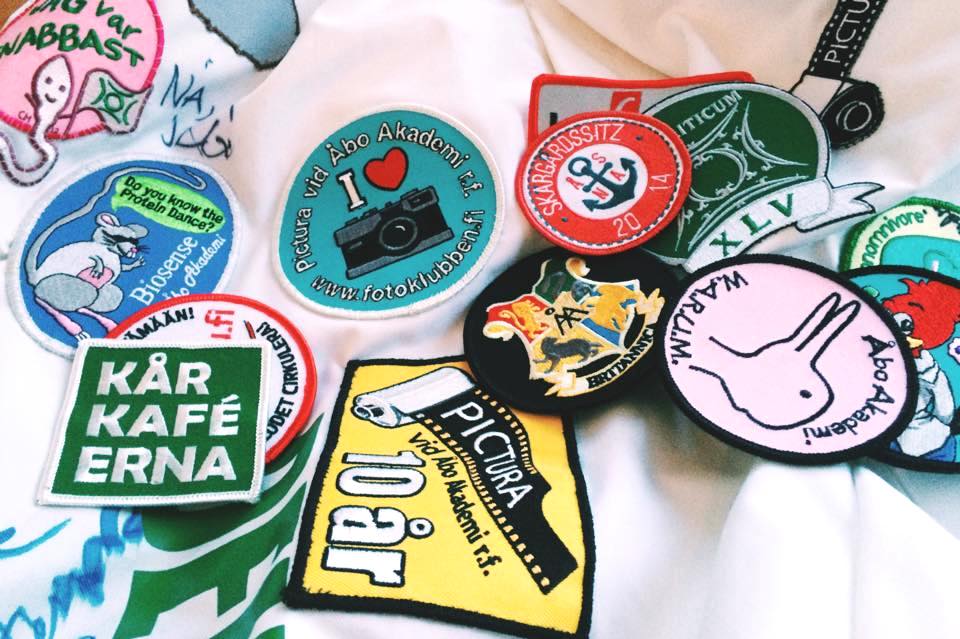 Join us for a chill evening in the studio! We will mainly sew badges on our student overalls (bring your own needle and thread!) but you can also enjoy the company of other Pictura members, drink coffee, have a look at some of the photo books and magazines in the studio or bring your own project to work with. Coffee and tea will be served but feel free to bring your own snacks!

When: Wednesday 29th April, 6 pm
Where: Pictura's studio, Henriksgatan 9 (Reuterska huset)