Vårens sista fotokväll inleddes av gästföreläsare Susanna Honkasalo som delade med sig av sina erfarenheter av att fota konserter. Mer av hennes bilder hittar ni på hennes hemsida: www.susannahonkasalo.com eller på hennes facebook-sida Susanna Honkasalo Photography.
11 picturaiter som ännu inte åkt iväg på sommarlov deltog i fotokvällen, varav 4 hade skickat in en bild till månadens tema, "På scen".
The last photo evening of the spring was held by guest lecturer Susanna Honkasalo, who talked about her experinces as a concert photographer. You can view more of her photos on her website: www.susannahonkasalo.com or on her facebook-page Susanna Honkasalo Photography.

11 people participated in the photo evening, and we recieved 4 submissions for the theme of the month competition, "On stage".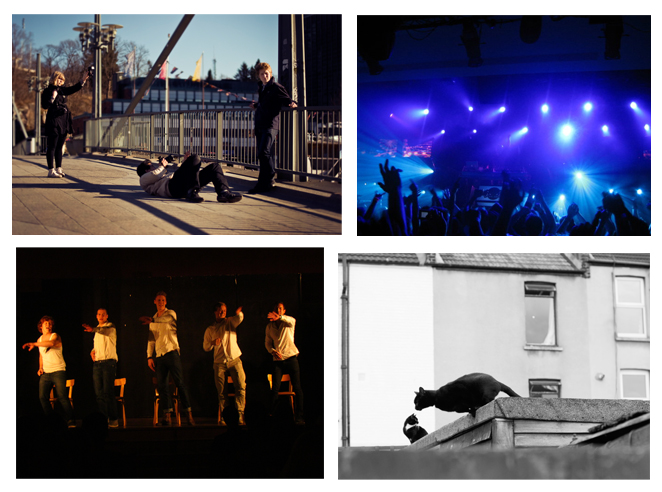 Foto: Saara Oinonen, Robert Slotte, Martin Backman och Julia Lagerström.