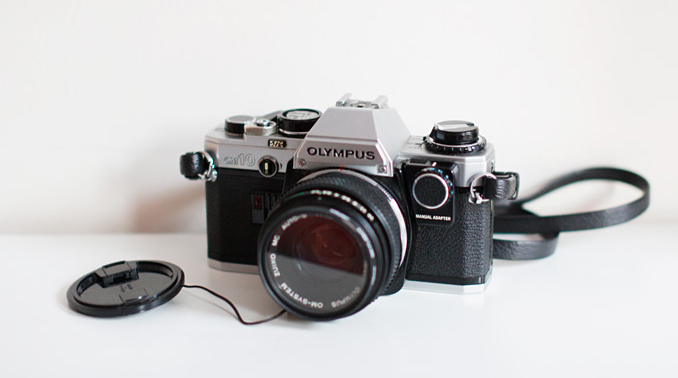 Kom och lär dig mer om din kamera och grunderna i fotografering! I november ordnar Pictura tre fotokurser för nybörjare, du kan antingen delta i alla kurser eller välja den som intressar dig mest. Kurserna går denna gång på engelska så att alla ska ha en chans att hänga med, men vi diskuterar såklart gärna på svenska också. Pictura bjuder på kaffe med tilltugg!
Kurserna är gratis för alla medlemmar, för dig som inte är medlem kostar de 3 euro per gång (medlemsavgiften för höstterminen är dock endast 3,50 euro så det lönar sig att bli medlem – här kan du registrera dig!).
Kamerans teknik del I,  onsdag 13.11
Del I av den tekniska kursen behandlar grundläggande koncept som kan vara bra att veta även om du bara skulle använda din kamera till att knäppa bilder av kattungar. Rolf Smeds berättar om grunderna i kamerans funktion, zoom och brännvidd, exponering och ISO, fotografering med blixt och vitbalans.
Kamerans teknik del II, tisdag 19.11
Del II behandlar funktioner hos SLR-kameror och mer avancerade kompaktkameror som ger dig större kontroll över bilden, såsom bländare och skärpedjup, manuell exponering, histogram, RAW vs. JPEG, SLR-kameror och utbytbara objektiv. Med Rolf Smeds.
Bildens komposition, (OBS: ändrat datum!) torsdag 21.11

Hur knäpper man en bra bild? Saara Oinonen och Julia Lagerström delar med sig av sina bästa tips och tricks för hur du gör dina foton intressantare – vare sig du använder systemkamera eller mobiltelefon – med hjälp av färg, komposition och annat som kan vara värt att tänka på, utan att du behöver kunna alla tekniska detaljer.
Tid: kl 18.15
Plats: ARKEN M128, Fabriksgatan 2
***********************
Come and learn more about your camera and the basics of photography! Pictura is organizing three photography courses for beginners in November, you can either attend all courses or choose the most interesting ones. All courses will be held in English, with the usual coffee and snacks.
The courses are free for all members and cost 3 euros per course for non-members (though the membership fee for the autumn is only 3,50 euros, so it's well worth becoming a member here!).
Camera Technique, Part I, Wednesday 13th November

Part I of the technical course covers basic concepts that are good to know even if you're just using your phone's camera to snap photos of kittens. Rolf Smeds talks about the basic workings of a camera, zoom and focal length, exposure and ISO, flash photography and white balance.
 Camera Technique, Part II, Tuesday 19th November
Part II covers features available on SLRs and advanced compact cameras that give you more control over the way your photos turn out, including the aperture and depth of field, manual exposure modes, histograms, RAW vs. JPEG, SLR-cameras and exchangeable lenses. With Rolf Smeds.

Colour and Composition, (NB: changed date!) Thursday 21st November
How do you take a good picture? Saara Oinonen and Julia Lagerström share their best tips for how to make your photos more interesting – whether you're shooting with an SLR or a mobile phone – with the help of colour, composition and other things worth thinking about (without having to bother with all the technical details).
Time: 6.15 pm
Place: ARKEN M128, Fabriksgatan 2