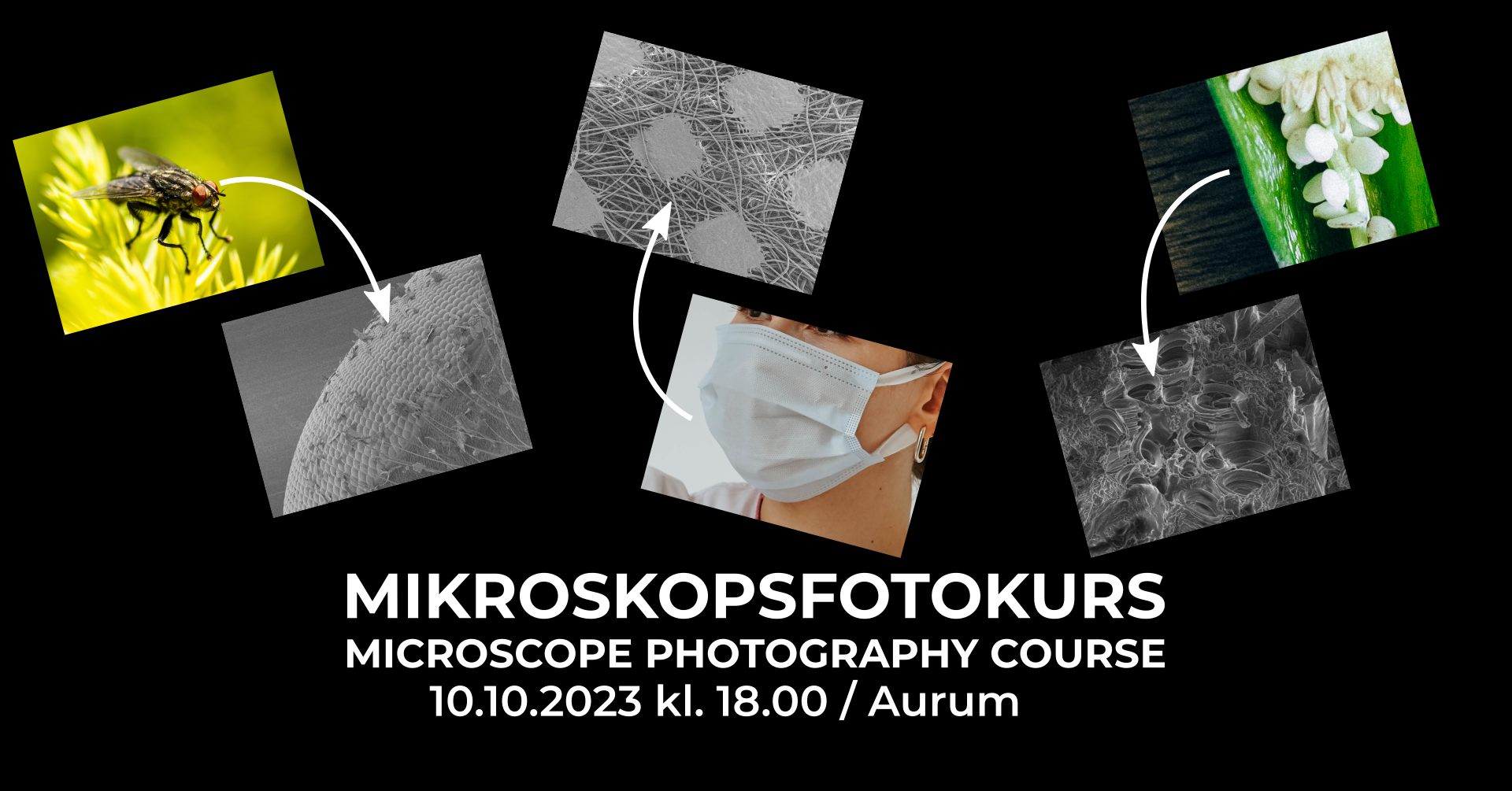 In English below.
📸 Kommer du inte tillräckligt nära ditt fotomotiv med din kamera? Kanske det är dag att upptäcka fotografering med ett svepelektronmikroskop (SEM)🤯. Fotografierna är endast i gråskala men med mycket större upplösning!
🔍 Har du något smått, fast och torrt du vill titta på under kursen? Ta med det och kom på en mikroskopsfotograferingskurs!
🔬 Behöver du inspiration? Kolla in dessa imponerande exempel från en tidigare kurs: https://fotoklubben.fi/2021/mikroskopsfoto/
Kursen inleds med en kort föreläsning i Aurum, vi träffas innanför Aurums huvudingång klo. 18.
Anmälningsblanketten stängs 8.10.
📅 TL;DR:
Vad: Kurs om svepelektronmikroskop
När: 10.10 klo. 18
Var: Aurum, träff vid huvudingången
Sista anmälningsdag: 8.10
💰 Prisinfo:
🌟 Gratis för medlemmar!
❌ För icke-medlemmar: endast 5 euro.
👥 Inte medlem än? Bli det för endast 5 euro här: Bli medlem nu!
—
📸 Not getting close enough to your subject with your camera? Perhaps it's time to delve into photography using a Scanning Electron Microscope (SEM) 🤯. The photos are only in grayscale but with so much more resolution!
🔍 Have something small, solid, and dry you'd like to look at during the course? Bring it along and join our microscope photography session!
🔬 Need some inspiration? Check out these stunning examples from a previous course: https://fotoklubben.fi/2021/mikroskopsfoto/
The course kicks off with a brief lecture in Aurum; we'll meet right inside Aurum's main entrance at 18 o'clock.
The registration form closes on 8.10.
📅 TL;DR:
What: course in scanning electron microscopy
When: 10.10 at 18 o'clock
Where: Aurum, main entrance
Last Registration Date: 8.10
💰 Pricing Info:
🌟 Free for members!
❌ For non-members: only 5 euros.
👥 Not a member yet? Become one for only 5 euros here: Become a member now!
7/10
3 lediga platser | free spaces